Meet the Olson Auto Body & Paint Team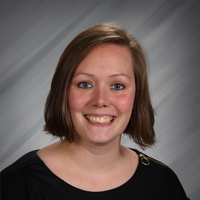 Traci Seeger
Associate since 2019
Traci is a breath of fresh air to our newest addition - Olson Auto Body & Paint. It isn't often that you meet a person and immediately feel like you've known them for a long time. Traci has that way about her. An engaging smile and laugh, a generous spirit, and great willingness to treat you AND your vehicle the way you want to be cared for. We are blessed that she has taken a leadership position as operations manager for our new facility. Her interaction with both our service teams is something to see, and she truly brings a wealth of knowledge and commitment to making your vehicle look and perform as before it's bumps and bruises. Traci is married with a beautiful new daughter Avey. And Kim is thrilled to have more girls in our family circle!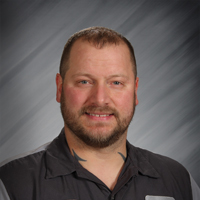 Aaron Maltby
Associate since 2019
Aaron is our rock. Our visionary of how we want to build this new venture. He is TOTALLY committed to doing this endeavor with the highest of standards and fixing everything we touch to those same levels of excellence. He is a colorful guy, being a painter by nature, and even sports a few of those (paintings or tatoos) on himself! A committed father and tireless worker, his energy and enthusiasm are buoyed by the relationship he and Traci forged through previous years working together. His focus on being the best we and they can be will truly shine in the way your vehicle springs back to life. Come down and let him show you with pride what he is building!
A committed father to a lovely daughter Adelia and a son Lennox, he and Molly are engaged parents. Aaron, a tireless worker, is full of energy and enthusiasm that is buoyed by the relationship he and Traci forged through previous years working together.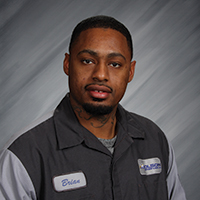 Brian Burnside
Associate since 2020
Over the years we have had people join our team with varied stories, backgrounds and experiences. They are all part of who and what we are in America and within our companies. We are proud to represent that uniqueness as we work to provide you our guests with the best we can offer in vehicle maintenance and repair. Brian's journey is helping him focus on becoming a tremendous asset. Learning and growing in his craft. Studying. Listening. Excelling in the tasks he masters.
Outside of work a lot of us here enjoy two wheel riding and Brian is no different. Except that he really loves his Ducati superbike while the rest of us are more sedate Harley type riders. Best of all, he has a knack for keeping us loose with his humor and is a very hard worker. Welcome Brian.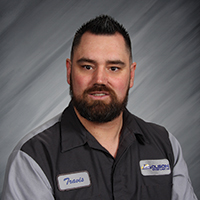 Travis Thamke
Associate since 2020
Travis joined us in the fall of 2020 and was immediately thrust into the difficult spot of covering for our superstar manager Traci while she was on maternity leave. As a new facility without a huge track record we were really under the gun, but Travis led us thru that period like a champion! Thanks Travis!
Now he is also enrolled in the pre-Apprenticeship collision program and building his skill set to expand his knowledge and abilities. Currently working as our final step in the delivery of your vehicle he excels at making sure we have achieved returning your vehicle as "Happy" as if it never had an accident!
Welcome to the team Travis.